Window Film Benefits
Reduce Solar Heat Gain
Reduce excessive Glare
Reduce Utility Costs
99% of UV Protection

Residential Window Film
Reduces fading
Reduces Glare
Reduces Solar Heat Gain
Provides Comfort

Commercial Window Tinting
Reduces solar heat gain
Reduces energy costs
Reduces Glare
LEED Credit Eligibility

UV Light causes 40% of fading in upholstrey and furniture.

Fading is a result of three "sunlight" factors and, to a lesser degree … indoor artificial lighting, humidity, and poor dye anchorage play a role as well...
07-April-2009

Cut your bottom Line

Window film can help reduce solar heat gain and improves the efficiency of air conditioning systems. Window film can be a low cost way to save large sums...

21-March-2009

Decorative Window Film Benefits:
- Reduce fading of furnishings and furniture
- Reduce Solar Heat Gain
- Reduce excessive Glare
- 99% of UV Protection
- Health Benefits
- Increase Safety and Security
- Reduce Utility Costs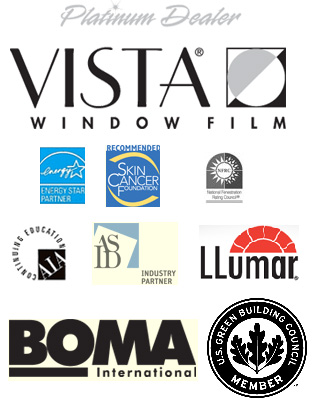 WELCOME TO ELMORE

Elmore Associates, Inc., has been dedicated to providing quality window tinting and image graphic installations to satisfied customers in Connecticut, New York, and Massachusetts since 1961. Our sales staff and window film installers are factory certified and fully insured.

Elmore Associates has built its reputation on solving residential and commercial customers' solar control window problems with window film. Window tinting reduces excessive solar heat gain, glare and fading of valuable furnishings by reducing U.V. rays of 99%.

Throughout the Northeast we have installed safety and security films, privacy and decorative films as well as sun control shades to many satisfied customers. Commercial building owners, retailers, and home owners have benefited from our expertise and have learned that window tinting can make a big difference in terms of comfort, safety, security, and energy savings.